Group Evening 9th January 2019 – Pat Doughty from IAM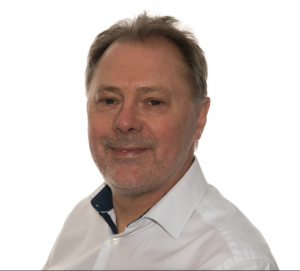 My position at IAM RoadSmart is Operations Director, my responsibilities cover the contact centre which covers charity enquires, group support, commercial driver bookings for Drive and Survive and Drink Drive Course Administration. I also have full responsibility for deliverance of group support, observer standards, trainer recruitment and management, and Skills days. In a nutshell I manage all service delivery, standards and support whether it is for the charity or our commercial
My presentation will cover
General business update, where the IAM is going for the future
Insurance update
Driver-less cars and the position  of IAM RoadSmart
Free Taster Sessions Available
The Wolverhampton IAM Group offers free "Taster Sessions" for any driver interested in having their driving skills reviewed by a qualified IAM Group Observer, (a saving of £39 over the normal fee).
The only requirement is that you hold a full UK Driving Licence, that your car is street legal and that you have insurance. (We will ask you to sign a simple declaration to this effect at the time of the drive).
What to Expect on the Day of the Assessment?
Your driving assessment is an opportunity to try out some of the techniques developed in our Advanced Driving course with the guidance of an experienced Advanced Driving Observer.
You'll get a feel for how acquiring new skills can help you stay safe, grow in confidence and get more enjoyment from your driving – plus you'll gain an insight into the IAM and how we help drivers develop.
The drive will take place in your own car and lasts for around one hour.
What Happens Next?
Once you've completed your assessment, your Observer will give you some useful feedback regarding the drive you have just completed and answer any questions you may have.
There's no obligation to do anything further – it's all part of our commitment to encouraging a love of driving and enhancing road safety.
If you decide you would like to develop your skills, your Assessor can tell you more about Advanced Driving and the benefits of IAM membership.
Use this opportunity to simply check your capability or ask any questions you may have about how the IAM works and the opportunity it provides, as a charity, to improve driving safety and enhance driving pleasure despite the difficult road conditions we all live with at this time.
If you would like to have a taster session please e-mail our Group Secretary by clicking here. Please put "Taster Session" in the Subject Line.