Thank you for your interest in driving and road safety locally and nationwide by accessing our group website. You can contact us by phoning or emailing our group using the detail below – or – why not use the Events Diary option on this website and come to meet us in person at our meeting location. You will be made very welcome. All emails, phone calls/ voice messages received will be responded back to you as soon as possible but please bear with us, all of our Group Officers are volunteers. We do always strive to get back to any query within twenty four hours however so if you haven't heard from us within that time please give us a nudge.
Please give us a much detail regarding your query as you can so that we can respond fully to your question. You may also like to take a look at the main IAM RoadSmart website in addition to this local Group site. The main IAM RoadSmart site can be found at; Main IAM RoadSmart Web Site
We would however suggest that in the first instance you e-mail us using the form above as this can then ensure that we direct a response from the most appropriate Group Member.
The Group regular monthly meetings are normally held at: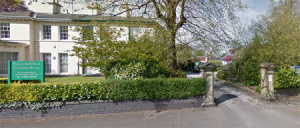 Friends Meeting House
Summerfield Rd
Wolverhampton, West Midlands WV1 4PR
Go to the Group Events Diary page for a links to dynamic maps, directions and forwardable satellite navigation location information from Google Maps for any of the events that the Group is supporting. You will see that we have a number of events through the course of the year which are open to all of our members and guests.
Contacts Within Group