These are the Annual General Meeting Minutes, (AGM), going back to 2012; they are in reverse chronological order; most recent first for ease of access.
The most recent years minutes are presented though it should be noted that they are not formally approved until the subsequent years AGM and so must be seen as "draft" only until that ratification.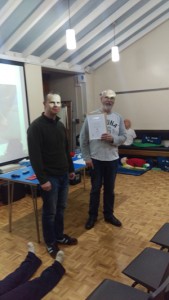 All Group Annual General Meeting minutes are available on request however we have chosen to present only the recent years details as they are relevant to the current operation of the Group. If you would like to see the earlier minutes then please use the Contact-us page within this web site or by e-mailing the Group Secretary who maintains the records for the Group.
Note that these are minutes of a public meeting and as such do contain short form information which may not be wholly clear to those who were not present at the particular meeting or who are not closely associated with the Group activities. If you are puzzled by any of the information presented then please do ask for clarification.
The Group is dependant on the members of the Committee to provide the structure under which the Group operates, we are always looking for new Members to join the Committee and provide support for the many activities that take place in the background to ensure that the Group continues to thrive. If you are interested then please let the Group Secretary know and come along to a Committee Meeting or two and get a feel for the things that are being done to maker the Group a success. There will be no committment and we always provide free coffee and biscuits!