Current Tips and Driving Recommendations
How the Highway Code has changed in 2021:
The Government has implemented a number of changes to the UK's Highway Code, most of which will affect drivers.
The main aim is to create a "hierarchy" of road users that puts greater responsibility for ensuring the safety of all road users on those who can do the most damage. For example, if you find yourself driving along next to a cyclist, you, as a driver, have a burden of responsibility to ensure the safety of the cyclist. That's not to say that the cyclist has no responsibility for their own safety, but it does mean that you'll face the toughest questions should anything happen.
You might think this doesn't sound like much of a change. Driver's have always been expected to ensure the safety of cyclists, pedestrians and other vulnerable road users, but the proposed changes formalise that hierarchy so everyone knows where they stand.
Other proposed changes concern who has priority at a junction. Drivers will be expected to make sure that no vulnerable road users (such as pedestrians, cyclists and horse riders) are crossing the junction, waiting to cross, or approaching and likely to cross. If you spot any of the above, you'll have to wait for a safe space before turning into or out of the junction. Likewise, if you find yourself behind or alongside a cyclist or horse rider whilst waiting to turn out of a junction, you will have to wait for the cyclist or the rider to go first.
Another change that will particularly affect drivers regards safe clearance for overtaking cyclists. A clearance of 1.5 metres at speeds under 30mph and 2.0 metres at speeds over 30mph should be allowed. Pedestrians and horses should be given clearance of 2.0 metres and horses should be passed at a maximum of 15mph. If the clearances aren't possible, you'll have to wait until they are. Again, this change simply formalises what has previously been an ill-defined rule stating that you should pass at a safe distance. You should always give any road user that you need to overtake as much space as possible, anyway.
Lastly, owners of electric cars should ensure that the charging cable doesn't pose a trip hazard to pedestrians.
(The above is courtesy of CarWow at https://www.carwow.co.uk)
How the Highway Code has changed in 2019:
Overtaking Cyclists:
Drivers now have to leave enough space for cyclists when overtaking, or face a £100 fine. The Highway Code says there must be at least 1.5 metres (4ft 11in) between the car and the cyclist, which is roughly the width of a car door. Those who fail to leave enough of a gap will face a £100 fine. In this matter it is worth noting that many cyclists now use Head-cams which mean that they will have video evidence should you violate their safe space.
Smart Motorways:
Changes to smart motorway legislation could see drivers handed points on their licence for driving through a Red X Sign as well as a £100 fine. Driving under a Red X is already an offence which can result in a police prosecution.
Learner Drivers on Motorways:
People learning to drive will from 2019 be able to use motorways if an instructor is supervising. This is a change because previously learners were banned from motorways.
Changes to MOT Tests:
New categories are being introduced for MOT Tests. These include:
Dangerous: A car deemed a direct or immediate risk to road safety or the environment. This leads to an MOT Test Failure
Major: Could affect the vehicle's safety, put other road users at risk or affect the environment. Also an MOT Test Failure
Minor: No significant effect on safety but must be repaired as soon as possible. An MOT Pass
Advisory: An issue which could become more serious in the future. An MOT Pass
Meets the current minimum legal standards for maintenance and condition. An MOT Pass
Fifteen Items to Have in your Car for Winter
1. Sturdy ice scraper and snow brush. This is one of the most crucial things to keep in your car during winter. You know the weatherman isn't always right, so a small flurry could end up leaving a few inches of snow on your car. Put an ice scraper and snow brush in your car as soon as the cold weather hits. Snow and ice on cars is dangerous because it could obstruct your view or fly off and hit another car. Always clear your ENTIRE car of snow and ice before driving to prevent a crash.
2. Shovel. Buy a small or collapsible shovel to keep in your trunk. It will be useful if your car is stuck in snow or if you have to clear a path to drive.
3. Gloves and other winter clothing. You have the snow brush and shovel, but now you need to actually use them. Wearing gloves and other warm clothing will make the task of clearing your car easier. It also doesn't hurt to keep a few hand warmers in your car. Always be ready to bundle up to prevent frostbite! You'll do a better job of clearing your car when you're warm.
4. Blanket. Have extra blankets lying around your house? Put one in your car. If you get stranded or get into a crash, it'll get cold fast, especially if your car won't turn on. You can't always rely on your car's heater, so keep warm with a blanket.
5. Emergency flares or reflectors. Snow storms reduce visibility whether it's daytime or nighttime. Reflectors will help other cars and emergency vehicles see you if you are stopped on the side of the road.
6. Rock salt, sand, or cat litter. These coarse materials will help your tyres gain traction if your vehicle gets stuck in the snow. Spread the material near your tyres and in your car's path to get out of a slippery situation.
7. First aid kit. A first aid kit is crucial if someone is injured in a car crash. (A legal requirement in a car in the UK). Although it's essential year-round, this is one of the most important things to keep in your car during winter because emergency vehicle response time may be slow if it's snowing. Administer basic first aid to the victim until assistance arrives.
8. Extra windshield washer fluid. Make sure your windshield washer fluid has antifreeze components to prevent it from freezing. Clearing your windshield with fluid will improve visibility in a winter storm.
9. Torch. It gets dark early in the winter. If you stall or get stranded at night, use the torch to find out what's wrong. It can also make you more visible to others on the road.
10. Rope or chain. A tow chain is a great tool to get your car out of snow.
11. Jumper cables. Cold weather can affect a car's battery. You can't start your car if the battery's dead, which means you won't be able to use the car's heater for warmth. Waiting for a jump start in the cold is not fun. You won't have to wait as long if you have jumper cables with you.
12. Small tool kit. You can fix minor vehicle problems with basic tools. Learn how to perform simple maintenance yourself so you don't have to wait for help.
13. Sunglasses. While sunglasses are more of a summer accessory, the sun's reflection on snow is bright. Wear sunglasses while driving to reduce glare.
14. Mobile phone charger. Try to keep your phone charged before going out, but always keep a mobile phone charger in your car as well. You will need your phone to call for assistance if you are stuck or involved in a car crash.
15. Water and non-perishable snacks. If you get stranded, you may have to wait for assistance. The wait could be long if road conditions are bad. Storing water and snacks in your car will come in handy in these situations. A snack like a granola bar will really taste good while you're waiting for help to arrive. And don't forget about snacks for your children and other possible passengers.
*These are all essential things to keep in your car during winter, but before you even get on the road, make sure you have fuel and good wiper blades. Always keep a half-full tank of fuel in your car during winter months and check that your wiper blades are in working order. You may also want to look into getting winter rated tyres.
National Road Safety Week 2018
It's National Road Safety Week 2018 .. Members of IAM RoadSmart will be well aware of the issues and concerns that face us all on the roads today however it is worth a look at the NRSW web site to refresh your thoughts.
Weather and Driving Warning 
As we have seen through the last few days the weather at the moment is very changeable. The current forecast for the Wolverhampton area is indicating that the weather will not only continue to  be quite variable through the coming week but will also have periods of heavy rain so do watch out for localised flooding or standing water.
We wrote a little while ago about the use of Cruise Controls when aquaplaning is a possibility. To review that article use the link below, (the article is about half way down the page):
Aqua-Planing and the use of Cruise Controls
Always add a little extra time for your drive and always make sure that the car windows are fully clear and clean before you set off; visibility in these conditions is ever more important; irrespective of the Highway Code recommendations in this matter:
Rule 229
Before you set off
you MUST be able to see, so clear all snow and ice from all your windows
you MUST ensure that lights are clean and number plates are clearly visible and legible
make sure the mirrors are clear and the windows are demisted thoroughly
remove all snow that might fall off into the path of other road users
check your planned route is clear of delays and that no further snowfalls or severe weather are predicted.
Being the Designated Driver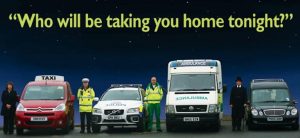 Being the designated driver for an evening out is not everyone's top choice during the Christmas season, however there are some options which could change your opinion. This week's tips, presented by IAM RoadSmart's head of driving and riding standards, Richard Gladman, are for those who feel they have drawn the short straw and been nominated to drive on a night out.
Being the nominated driver can have its benefits, some places offer free soft drinks on a buy one get one free basis, so check out this website to see if any of your local haunts are included. https://www.cocacola.co.uk/coca-cola/designateddriver/
If you are the driver, make sure your friends are not so tipsy that they are no longer controllable in your car. The last thing you need is a drunk friend giving you driving advice. Having someone behaving badly in a vehicle can be dangerous, and, if a passenger is proving too much of a distraction, you should pull over and stop as soon as it is safe to do so.
Agree a leaving time with your friends and ask them to cover the parking charges, (technically you may invalidate your insurance if you take any 'petrol money').
Very often people just want their transport arranged and don't mind who drives as long as it's not them! In which case it might be worth pre-arranging a cab or minibus, don't leave it too late as these things are best booked and paid for in advance. Research shows that women are much better at this, so gentlemen take at leaf out of their book and plan ahead!
What about public transport? For many people taking a journey on public transport is the best option, especially if there are only one or two of you going in the same direction. But if you are in a larger group then a taxi might even work out cheaper per person.
Remember if you are the nominated driver it's best to have no alcohol at all, even one drink will affect the way you drive without you being aware of it.
Not being the designated driver on a night out can also have ramifications for getting in the car the morning after. As a rough guide it takes the body 1 hour to rid itself of one unit of alcohol (a strong pint of lager or 250ml glass of wine may contain 3 units each). And the clock starts from when you finish drinking, not when you start! If you can remember what you had you can always get a rough calculation from http://morning-after.org.uk/?page_id=82 but it should only be used as a guide.
Last but not least, if you are travelling the last part of the journey on your own, have an arrangement with someone to text them and let them know you are safely home.
Richard said: "It's never been easier to be the designated driver with lots of national and local schemes in place to reward you for being responsible. You may even enjoy the evening more if you can remember all about it. In a close knit group of friends, if you all take your turn being the designated driver then you're able to share the fun. Have a safe and enjoyable Christmas and remember that the designated driver doesn't get a hangover."
Road Safety Week
In the UK speeding is still a major problem. It causes needless crashes, untold suffering and stops people living safe and healthy lives.
Driving is unpredictable and if something unexpected happens on the road ahead – such as a child stepping out from between parked cars – it is a driver's speed that will determine whether they can stop in time and, if they can't stop, how hard they will hit.
Yet newer vehicles are more powerful than ever before and reach high speeds quickly. Driving fast is glamorised and often encouraged by programmes and adverts that worship the cult of the car. We all live busy lives and there is a temptation to speed up in the hope of saving time, where in fact we could be costing lives.
That is why we are encouraging everyone to Speed Down Save Lives for Road Safety Week 2017 (20-26 November).
We can all play our part in raising awareness about the dangers of driving too fast and this year's campaign will focus on:
speed causes deaths and serious injuries on our roads
rural roads are not race tracks
20mph is the only safe speed in heavily built-up areas used by pedestrians and cyclists
going slow = stopping in time
speed is scary and noisy. It stops communities being enjoyable places for children and families to walk, talk and play
speed cameras work. They save lives.
Intelligent Speed Adaptation (ISA) is an important development that is likely to be fitted to all vehicles in the future
Register now to be part of Road Safety Week 2017 and get a free electronic action pack. Take part in the Week by promoting our Speed Down Save Lives theme, or focusing on any other road safety issue that is important to you.
A few facts on why our theme is important:
Breaking the speed limit or travelling too fast for conditions is recorded by police at crash scenes as a contributory factor in one in four (23%) fatal crashes in Great Britain
Drivers with one speeding violation annually are twice as likely to crash as those with none
A recent Brake survey found that four in 10 (40%) UK drivers admitted they sometimes drive at 30mph in 20mph zones
Comments from our Chief Observer April 2017
Since I became Chief Observer of the Group in 2015 things have certainly moved on apace. We have seen two significant changes passed down to us from IAM RoadSmart,
All Group Observers were required to be qualified to a standard set by an organization independent of the IAM, the IMI. This change had to be completed by December 2017
As a Group, we could not afford to stand still, and through the good offices of the Group Committee and with the support of all of the Observers, (Local Observer, National Observer and Local Observer Assessor), we have embraced and now fully implemented the required changes and "upgrading of the standards" well within the designated timescale, completed in fact a full year ahead of the deadline.
Currently we have nine Local Observers, two National Observers, (both Local Observer Assessors with one also a Master's Mentor) and three Local Observers in training within the Group; this is an excellent position for us to find ourselves in bearing in mind our current overall Membership of seventy-seven.
As Chief Observer, I would like to thank all concerned for their effort and commitment which enabled the Group to comply with the IAM RoadSmart IMI directive some considerable time before the deadline, well done!
As a Group, we were expected to roll-out and implement a fully updated set of new and uniform "Standards", relating to all aspects of the Advanced Driving guidance and testing.
For the first time in the history of the IAM, (now IAM RoadSmart), there is a uniform set of standards encompassing all the information issued to Associates through the material issued to Observers and then through to the material issued to Examiners; at all levels, everyone now aiming for the same objectives with the same expectations.
Space does not permit going into detail of all of the changes here, however full details are readily available on the website. One key change is that the marking system that has been used for so long has been replaced. The old sliding scale of 1 to 5 where "1" is Excellent and "5" indicates a "Need for Development" has now been replaced by a slightly simpler 1 to 3 scale where "1" is still Excellent; "2" is Satisfactory and "3" is Needs more practice.
From Group analysis of the test results of our Associates who have undertaken the test, we find mainly 1's and 2's being achieved, but recently we have had all 1's returned on several occasions; congratulations to both Associate and their Observer.
Following on from getting our existing Group Observers qualified as we have indicated above, we turned our attention to the training new Observers. this is seen by IAM RoadSmart as good practise, to adopt a "succession policy" within the Groups. Currently we have three people who have now been registered with IMI and IAM RoadSmart. and who are now in the process of training towards their Local Observer Qualification. These individuals are Christine Westwood; Peter Spillan and David Gallagher.
We particularly pleased to welcome Christine as our first Lady Observer. The Committee would welcome any other ladies to join Christine in becoming a Local Observer for the Group.
Christine, Peter and David have each been allocated an Associate to work with, and their progress will be monitored by experienced mentor Observer; Alan Bates, Mike Leadbeater and Barry Sadler kindly offered their services in guiding our new Observers.
You may recall that in the last Newsletter I talked about the need for members possibly considering undertaking a Members Assessment test, in order to show that they are still driving to an advanced standard. Several members of the committee have already done so, and the remaining members have indicated their intention to follow suit.
At a recent Observers evening, this subject was also raised, and following the meeting, Observers Alan Bates and Peter Spillan both decided to retake their test. I am pleased to report that both Alan and Peter both were successful and gained a FIRST, no mean fete. Well done to both Alan and Peter.
For this Newsletter, I have deviated from the usual format, but felt it worthwhile to explain to you the above facts and things that are happening in the background.
Until the next time, enjoy your motoring
Roy Richards
Chief Observer (April 2017)
Chief Observers Comments Spring 2017
At this time of the year, with the daylight hours increasing and the weather hopefully showing signs of improvement the thought of spending leisure time on family days out to the coast or country becomes more appealing in order to shrug off the memories of the dark dismal days of Winter past.
With the network of motorways and primary routes that pass through our region; destinations that were once considered, to be "to far to get to" have now become a practical possibility for a day trip. One could say that we are spoilt for choice! This option is however based on using the motorways and primary routes to get to our chosen destination, but not everyone enjoys travelling on such roads.
I have had friends say to me that they feel that "motorways are dangerous" and that they will never drive on them if it can be avoided. In fact, motorways are by far the safest roads to drive on which of course they should be with everyone going in the same direction; with the two carriageways well separated and all junctions clearly marked and marked well in advance. With this being the case, what are the most dangerous roads to travel on? Statistics show rural country roads to be the worst for road deaths and serious injuries.
Two members of my family are members of the Emergency Services each able to recall numerous occasions of incidents that they have been called upon to attend taking place on rural country roads.
With this being the case what do we need to be aware of? Country roads tend to be less well maintained, potholes; standing water; overgrown verges; dirt on the tarmac creating slick conditions; roads less well lit; farm animals; pedestrians on the road; horse riders; cyclists; farm traffic and so on. The list seems never ending.
Most Country roads will have a speed limit of 60mph, this is not a target speed and, as an Advanced Driver, you should always be able to stop in the distance you can see to be clear on your side of the road. On a single-track road, you may have need to stop in half that distance to allow for oncoming traffic, if you can't see then slow down! Look as far ahead as you can and always "expect the unexpected", is there a flock of sheep or a fallen tree around the next corner?
Always try to judge the contour of the road by observing the hedgerows and telegraph poles; both are very useful for indicating the direction the road is about to take.  Make good use of your limit points when negotiating bends, and be aware of the possibility of high power motorbikes coming in the opposite direction, sometimes on the wrong side of the road.
Enjoy your travels on our beautiful country roads, but be mindful of the hazards that could be just waiting for you around the next bend always be a thinking driver.
Until the next time continue to have safe motoring,
Roy Richards
Chief Observer (March 2017)
Frosty Mornings
This detail is courtesy of Staffordshire Traffic Police
With colder mornings and hard frosts the police are urging people not to leave their car whilst defrosting their windscreens.
During the Winter months their is an upsurge in the theft of vehicles that are left unattended with the engine running and the doors unlocked. Thieves look out for cars left in this way whilst the owner returns to their house. Some insurance companies will not pay out when a vehicle is stolen in these circumstances. Check your vehicle handbook, many new cars will allow you to start the engine and leave it running with the doors locked and the vehicle secure; if you do not have this facility then DO NOT leave the vehicle unattended!
It is important to be able to see and it really does take only a few minutes to scrape the ice from all of the windows and please also remember to clear any snow that may have built up on the vehicle roof as this can create a real danger to other road users. Additionally check that all of your lights are working and are visible. Make sure that your tyres are legal and that they are inflated to the right pressures for the load on the vehicle, (this often changes depending on the number of passengers so do check)!
Always drive according to the conditions and slow down if it is icy, snowing or foggy.
If the weather is poor and very changeable, as it is at the moment then make sure you carry an emergency kit in the vehicle. This should consist of a torch, a shovel, blankets, de-icing equipment and water.
If the weather is particularly bad then unless it is urgent, postpone any journey. Irrespective, plan your journey and consider all possibilities prior to setting off.
For further information click here
Are Your Skills Up To Date?
On 22nd October 2016, Dr. Jonathan Hughes and Roy Richards, represented Wolverhampton Group at the IAM National Conference held at Aston University Birmingham. The day consisted of a series of five Workshop sessions attended by between 180 and 200 delegates.
At the start of the Conference, the delegates were split into groups, each group proceeded to attend all of the workshops, on a rotational basis, throughout the day. Full copies of each of the Workshop presentations are now available on this website. Click here to access.
The workshop relating to insurance matters was of particular importance.
In attendance on the day, were representatives from Surety, the IAM's dedicated insurance broker. Their presentation revealed some interesting and, thought provoking facts, from statistics gathered over the last ten years (the time that Surety has been operating on behalf of the IAM)
All members of staff at Surety offices in Belfast are members of the I.A.M. and therefore do understand the nature of advanced driving
90% of IAM membership do receive "matched" or lower premiums upon yearly renewal
The over 70 age group member's claims are higher, than those of the general public who have not taken an advanced driving test of any kind
60% of claimants took their advanced driving test more than 10 years ago
Some members may not have tested their advanced skills for over 50 years
Claims double after 5+ years since the taking of the advanced driving test
Reflecting on these statistics and how they related to our Chief Observers situation who took his "Skill for Life"  test in 1993, (24 years ago), the question was, "does he now really know if he is still driving to an advanced standard" especially with the introduction of the new standards? The thought process led us to determine that there is only one sure way of finding out, re-take the test! This was recently done, and we are happy to report that he passed.
During subsequent discussions at the December Group Committee Meeting it was suggested that all Committee Members should lead the Group by example and should all retake their tests, all present indicated that they were willing to do so. Christine Westwood, David Gallagher and Dr. Jonathan Hughes, have all recently passed tests including, in one case, the gaining of a Masters pass with Distinction. It is hoped that all Group Members will consider the good sense of ensuring that their skills are up to current standards; the Group Observers are all here to ensure that you pass such a re-test with flying colours. If you are interested, then please contact us by clicking here . A taster or refresher drive can easily be arranged by the Group.
Make sure your skills are still current.
Guidance Regarding Emergency Vehicles
The IAM recently issued an updated Guideline Document regarding Emergency Vehicles and other road users. This can be seen by clicking here.
There has been considerable debate about the absolute statements made within this document that indicate that a driver should never move to facilitate the passage of an Emergency Vehicle should that movement for example cause the driver to move into a bus lane or move through a red light at a junction. (That is to contravene the recommendations of the Highway Code, to cause a Moving Traffic Offence or to violate a local road restriction).
Having spoken with four Councils within the West Midlands, Birmingham City; Sandwell; Wolverhampton and Walsall there is clear "guidance" being used by those Councils which indicates that they would take a more flexible view of a road traffic offence created if that offence was clearly to facilitate the safe and speedy passage of an emergency vehicle.
The following sums up the general approach of the four mentioned Councils:
"…  not to enforce, on a vehicle moving over to assist an emergency vehicle, if the driver is seen to correct his position once the Emergency Vehicle has gone through and is not trying to gain an advantage from that movement."
It seems clear that the guidance is that you can move to allow Emergency Vehicles to pass on their way provided that it is done safely, that you return to your previous position and that it is the only option available to you to allow that Emergency vehicle to pass.
In locations where automatic systems might record the violation, they will also, of course, record the fact that at exactly the same time an Emergency Vehicle infringed the regulations applicable at that location. As such your "defence" would, in these four Councils at least, be most likely to be upheld and the infringement quashed. (This does show the additional advantage of Dashboard Cameras – An article regarding this can be seen by clicking here)
We have, through the CEWW Regional Forum, bought this matter to the attention of the IAM and through Ian Firth our Regional Operations Manager we received the following response from Head Office:
"The tips, (in the Guideline issued), were to try and simplify the advice given. From personal experience the responding emergency vehicle should not be seeking to encourage you to place yourself in an area of potential danger or likely prosecution. The prosecuting authorities do have guidelines which allow them to exercise discretion, but, we are aware of instances where they have still chosen to prosecute. The handout in the new material issued goes into more detail but advises caution before proceeding through a red traffic light, (or violating any enforceable traffic restriction). If things do go wrong and you have an accident it will be unlikely that your action would be seen as for the greater good so be careful.
Driving Aids – A Perspective
Following the distribution of the recent RoadSmart magazine we started to think about automatic systems fitted to vehicles and how reliant upon them we can allow ourselves to become.
Auto light setting has been around for some time now;  "usually" respond to a reduction in light levels and switching on the headlights,  keep them illuminated whilst the light levels are reduced and then for a short time after it detects an improvement; many systems additionally will switch between dip and main beam whilst driving at night. The problem here is that sometimes we may want the lights on when the auto setting doesn't perhaps during a shower in the sunshine. The same thinking applies to auto wipers. I am sure we have all experienced the wipers operating rapidly at the first spot of rain and then struggling to cope a short time later. Again there are times when the driver may want to make the decision of when and how fast suits driving needs.
If everything is on auto sometimes you may not get what you expected; this is especially true if more than one person drives the one car. We become accustomed to 'what we expect' and unless we make a conscious effort to check, sometimes "we see what we think we see". If your car is driven by a number of people it is good to adopt a strategy of getting everyone to switch off all of the auto settings when the vehicle is stopped. (Remember the old procedures when stopping and securing a vehicle). As part of the cockpit drill the next time the car is driven a positive decision is made to "turn on" and "activate" the auto settings that fit your purposes for that particular journey.
Some driver aids such as ABS, ESP, EBD and many others are now fundamental to the safe operation of the vehicle in normal conditions however some, lane change warning, gear change indication, windscreen wiper function, auto lights may need to be decisions made rather than simply intrinsically used on every journey especially if the settings of such aids can be adjusted and may have been changed by another driver using the vehicle.
If you are unsure about your driver aids then your first port of call should be your vehicle handbook however if this is still leaving you perplexed then contact your Group, we would be happy to help you get to understand your car better.
Let's use our driver aids and auto systems to our advantage but make it a 'positive' thing.
Watch Out for Vulnerable Road Users
With cycling, walking and the use of scooters and mopeds proving to be an increasingly popular and convenient way to get around, it is vital to stay alert when sharing the road with vulnerable road users.
Be aware of cyclists, scooters and pedestrians and remember to check your mirrors and blind spots before moving off and turning, the Thinking Driver follows the old maxim "expect the unexpected".
Junctions are the most dangerous locations, drivers tend to see only the biggest objects and miss the smaller and less well protected, always look twice and remember to use both dipped and main beam during that "look".
Pay attention to what's going on around you; even though you are looking for a chance to move off you should always be prepared to stop.
Be patient; driving aggressively and sounding your horn can cause confusion for other road users both on wheel and on foot and can lead to accidents.
Cyclists, scooter and moped riders and pedestrians will almost always be slower than your car so keep a constant watch on your approach speed to avoid running into the back of any other road user.
Give riders and pedestrians space when overtaking; give at least a car's width as you overtake.
Try walking in their shoes; consider being a rider for some of your own journeys to get an understanding of some of the challenges riders face.
Look out for children cycling off the pavement and on to the road; in the Summer they may be playing unsupervised and when the schools recommence they may also be on unfamiliar roads to their new school. (They are also less aware of the hazards around them and may move unexpectedly and in an unsafe manner)
With interest in cycling and walking at an all-time high it is inevitable more people will take to the road to try to emulate their Olympic heroes. Until we have more extensive bicycle lanes, wider pavements everywhere and better training for young riders, responsible and safe driving is the only way to ensure the well being of all road users.
Road Rage – A Current Problem
Someone is being confrontational or aggressive, don't make eye contact and don't react visibly.
Let the other driver go on ahead. You might feel wronged, but letting the other party go will make no difference to the rest of your day.
Name and shame! If you or better still, your passengers, can film any behaviour on your mobile phone it will help in terms of evidence, including the registration number of the other vehicle involved. (A sensible reason for Dashboard Cameras. See our article on this which can be found by clicking here)
If the conflict is more serious and other processes aren't working; call the police, especially if you feel there is a threat or possibility of violence against you.
Sorry helps! If you were at fault, admit it and apologise. If you feel upset or emotional pull over and get some fresh air or walk around if you need to before resuming your journey.
Find some distraction, like listening to the radio, move your mind deliberately onto something else, deliberately driving well would be a good example – but don't dwell on the incident.
Road rage does not affect everyone every day. If you're finding it is happening very often, you might want to think about how you engage with other road users. No-one need experience road rage, but it us up to each of us to ensure it stays that way.
Driving in Busy Urban Environments
Driving through busy urban roads needn't be stressful this summer.
Forward planning is key, if you know of any roadwork's taking place it of course makes sense to avoid driving through them. And if you're travelling through an unfamiliar city use Google maps or Street View to get a sense of your journey beforehand.
Be on alert for any motorists driving and riding erratically, they may be unfamiliar with the area and change lanes unexpectedly. Slow down and keep a safe distance to avoid any accidents.
Look out for lanes that are closed to cars, such as cycle lanes, one-way streets and bus lanes. Make sure you're aware of when bus lanes operate too, you don't want to end up paying a heavy fine.
If you get caught up in traffic double check to see you're not blocking any junctions or pedestrian crossings. In city centres yellow box junctions are monitored by cameras and will often result in a fine if used incorrectly.
As always, check your mirrors, signal in advance and keep an eye out for vulnerable motorists including pedestrians and cyclists at all times.
If you have occidentally missed a turning or an exit, don't panic, continue with your journey until you find somewhere suitable when you can turn back on yourself.
Glancing away from the road for any length of time can cause a crash; don't let yourself get distracted by people dressed for the summer, there is nothing more uncool than a bump caused by ogling a member of the opposite, (or the same), sex."
The Suggestion that T-junctions be changed in favour of mini roundabouts "so elderly can keep on driving". This is the call from the Older Driving Task Force. 
Ministers are told roads should be redesigned so they are more accessible
The Older Drivers Task Force has called for T-junctions to be scrapped
Figures show over-75s twice as likely to be killed on them than the average
T-junctions should be replaced by mini-roundabouts to make roads safer for older drivers, a report claims. Ministers were told roads should be redesigned so they are more accessible for the country's ageing population. The Older Drivers Task Force called for T-junctions to be scrapped, as figures show over-75s are twice as likely to be killed than the average motorist while negotiating them. Instead, it said mini-roundabouts should be installed, making it easier for pensioners to pull out into traffic. The Older Drivers Task Force called for T-junctions to be scrapped, as figures show over-75s are twice as likely to be killed than the average motorist while negotiating them.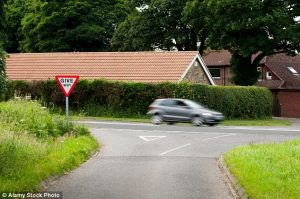 The report said: "Given that the percentage of serious accidents at T-junctions increases significantly with age after 65, and that this does not happen at roundabouts, it would be worth studying the value of installing mini roundabouts at busy T-junctions with little or no change to the kerb lines".
The Government backed report also called for the greater use of segregated slip roads on motorways and A roads, which would lead into a proper lane. The change would mean older drivers no longer having to look over their shoulder when joining busy roads. Other pensioner-friendly ideas included wider white lines in the middle of the road, more traffic lights at crossroad junctions, reflective backing on signs to make them more visible and larger lettering on road markings.
Experts warned that large numbers of pensioners were being put off driving by roads designed for 'use by fit, middle-aged motorists', which risked leaving them isolated because they could no longer visit family or friends. The report, seen by The Times newspaper, said that 4.7 million Britons aged 70 or over had a valid driving licence in 2014 – but that this was expected to rise to 8.5 million over the next 20 years. Andrew Jones, the roads minister, said the report 'calls for action from a number of sectors, including government, and we will consider the recommendations carefully'. The task force, which was created by the Road Safety Foundation and the insurer Ageas, with support from the government, also called for drivers to be given eye tests from the age of 60. But it said that motorists should not be forced to renew their licence until they are 75. Currently this has to be done aged 70, a rule that has been unchanged for 50 years. John Plowman, chairman of the task force, said: 'People are living longer, healthier, more active lives, and driving longer. "The number of drivers over 85 will double to one million by 2025, many without access to public transport. This influx of older drivers has important economic and social value but it also presents road safety risks if we don't adapt. Getting to grips with these risks, without limiting the independence and freedoms of the elderly is an important policy challenge".
Prior to the release of the report, he told The Daily Telegraph: "We want older drivers to stay driving for as long as possible, we don't want to put them off. The key point is that we are living longer and they are healthier. If you tell them to think about driving assessments they may well just give up driving which puts them at risk. They lose the social contacts that they had, they are more likely to get depressed and isolated and put a greater burden on the care system. Older drivers are generally safer than others. [They] do appear quite high in the fatalities list because they are more fragile, but that is not because they are at fault".
Driving Safely on Rural Roads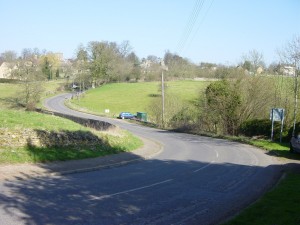 Driving on rural roads can be quite a challenge. Tight bends, unexpected wildlife and narrow lanes complicate matters, but if you get it right these roads can be the most fun too. Planning ahead is the key, expect the unexpected.
1. Look as far ahead as possible to see what direction the road is taking, hedge lines, telegraph poles or lamp posts all give clues on twists and turns ahead, always be prepared for something you can't see round the bend, a group of cyclists or a horse, for instance.
2. Wet roads can seriously effect car control. Keep an eye out for wet leaves or standing water on the road; as well as being slippery they can hide a multitude of hazards.
3. Be mindful of any animals that may also use the road and look out for the warning signs. Horses in particular can be easily startled, so when approaching reduce your speed and give them plenty of room, pass wide and slow when it is safe. (The British Horse Society offers more advice here: http://www.bhs.org.uk/safety-and-accidents/dead-slow).
4. Keep an eye out for agricultural vehicles on the road too, they probably can't go as fast as you want to, so try and be patient. On a single carriageway road only overtake where there is plenty of room to do so and where there is no oncoming traffic, remember, any break in the hedge line is a potential junction for a tractor, if in doubt hold back.
5. If you're driving behind a bus or school coach, keep a look out for passengers that start to move around inside. This is usually an indication of passengers getting off at the next bus stop, be prepared to slow down for children crossing the road in front of or behind the bus.
Most country lanes will have a speed limit of 60mph, but this doesn't make it a target speed, you should be able to stop in the distance you can see to be clear on your own side of the road. On a single track road you may need to stop in half of that distance to allow for oncoming traffic, if you can't see slowdown.
There are so many potential distractions in this environment, but nothing beats a country road through beautiful scenery on a nice day. Take your time, plan ahead and enjoy the journey.
Always be a thinking driver
Is Your Car Spring Ready
Spring has now officially arrived and like us, our cars need to shake off the Winter to be fit for the Summer ahead.
1. If you haven't given your car a full Spring clean yet now is a good time to wash off all the grime and road salt. Use a pressure washer to clean the underside with particular attention around the wheel arches but take care with delicate areas and don't spray directly onto oil seals or rubber areas and be extra careful if your car is fitted with external collision sensors, parking sensors or infra-red detectors. If in doubt take advantage of the many professional cleaning services that are available, many at your vehicle dealership.
2. Give your windows a good clean, on the inside too – dirty windows are more prone to misting up. Simply use washing up liquid in water to get them squeaky clean or if you are old school use water and vinegar, a ratio of ten parts water to one part vinegar is very effective.
3. If you've been using Winter tyres replace them now with your Summer tyres. Check the tyres thoroughly for damage and check the pressures before setting off.
4. Ensure your wiper blades are in full working order after a Winter of hard use and test all of your lights. Change any blades that do not clear the rain or moisture fully. Ensure that you check the rear window wiper if fitted.
5. Spring may well bring on hay fever so use the air conditioning and re-circulation settings on your ventilation system to help reduce the effects. If you haven't had it checked for a while it may be worth paying for an air conditioning service for your car, this will recharge the refrigerant within the system as well as changing the air filters.
Another thing that many overlook when the temperatures aren't in the high twenties is to make sure you keep a pair of sunglasses with you – the sun tends to be very low at this time of year and these will come in handy when dealing with glare in the early morning and evening. In this low level light, dirt and grime on the windscreen and mirrors can be even more distracting– keep them clean, a handy cloth should be used on the windscreen and rear window every day; you need the greatest possible visibility at all times.
Driving Safely on Urban Roads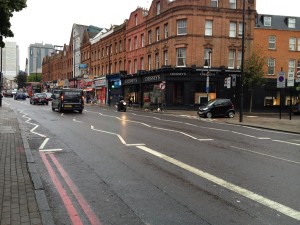 Drive safely on urban roads and minimise the risk of a road incident.
1.Changes in the weather will obviously impact on road surfaces, so your driving should reflect this. For example on wet roads, you should increase your stopping distance, and keep an eye on any pedestrians – splashing someone when driving is an offence.
2. If you're driving behind a bus or school coach increase your stopping distance to allow for passengers getting off. In busy conditions avoid overtaking as there may be people crossing in front or behind the bus.
3. Delivery vans may stop and park in tight spots so make sure you give them a wide berth – you never know when someone might suddenly get out in front of the vehicle without looking.
4. At light-controlled crossings avoid moving forwards on the flashing amber or green signals – wait until all pedestrians have cleared it.
Many accidents occur near junctions and road crossings so make sure you keep your eyes peeled at all times – look out for elderly pedestrians and anyone wearing headphones or using their mobile phones who may be distracted or not looking for vehicles. So long as you drive at a steady speed and be mindful of everything around you, your journey will be a smooth and safe one.
Concern Regarding Smartphone Zombies
Official figures show 46 pedestrian deaths in 2014 due to 'lack of attention'
Statistics show 12% rise on 2013, when 398 pedestrians were killed
72% of drivers have seen pedestrians step into road when distracted
Pedestrians glued to smartphones or listening to music are putting their own and other road users' lives at risk, according to motoring organisations. The danger was highlighted in a poll for the AA, which found nearly three quarters (72%) of motorists 'often' see gadget-obsessed pedestrians walking off the pavement without looking. AA patrols themselves have reported an increase in the number of 'zombie pedestrians' and joggers oblivious to traffic around them as they cross busy roads. The problem is becoming so acute that they have been dubbed 'smombies' – or smartphone zombies'.
The AA fears this trend will create a spike in the number of deaths and serious injuries on the roads – with official Government figures showing that 446 pedestrian deaths in 2014 were down to 'lack of attention'. The statistics show a 12% rise on 2013, when there were 398 pedestrians killed.
More than half of AA Insurance claims involving a pedestrian include 'inattention' as a cause, the organisation has revealed. AA president Edmund King said: 'We can't stop the march of technology but we need to halt the pedestrian, cycle and driver zombies. 'Whether on two feet, two wheels or four, too many people are suffering from Smartphone Oblivion'. He added: 'When on the move our brains have much to take in and using technological gadgets means that we can't always concentrate on so many things at once. 'This is when we walk into traffic; don't hear the truck or drive cocooned from the outside world. 'Our research suggests this problem is growing so we all need to use common sense to ensure that technological cocooning doesn't endanger our lives or the lives of others.'
A Populus poll of 24,070 AA members found some 72% of drivers often see pedestrians step into the road when distracted on a phone or texting, meanwhile, 66% say they often see pedestrians wearing headphones step into the road. And nearly 78% of young drivers say they often see pedestrians step into the road whilst distracted by their phones. 'Zombie' pedestrian phone distraction is most likely in London (80%) and least likely in Eastern England (67%), South West (68%) and Wales (69%), the AA found.
The AA report notes: 'It is thought that pedestrians' lack of attention may be a factor in some of the 446 pedestrian deaths in 2014. Analysis from AA Insurance also shows that pedestrian 'inattention' could be the cause of 17 collisions each day. Government figures show that pedestrians accounted for three quarters of the increase in fatalities in Great Britain between 2013 and 2014. Pedestrian fatalities increased by 12% from 398 in 2013 to 446 in 2014.
It has become so concerning that the Belgian authorities in Antwerp have introduces 'text walking lanes' for those using mobile phones. And some parks in San Francisco have been designated phone-free areas.
Ray Massey – Motoring Editor of The Daily Mail
Driving Safely in Fog
1. Give your car windows a good clean, including the section beneath the windscreen wipers. Dust, tar, tree sap and grime build up fast, particularly at this time of year.
2. Keep your windscreen washer topped up with screen wash to rinse off any debris while you are driving – dirty windows tend to mist up quickly, making it more difficult to see.
3. Remember to switch on your dipped headlights and don't rely on them switching on automatically. If visibility is less than 100 metres, switch on your fog lights, but turn them off once visibility improves.
4. Always drive so you can stop on your own side of the road and within the distance you can see to be clear. Patches of fog will not always be of the same density and may get thicker again – be prepared to slow down.
5. At junctions stop and listen to get as much extra information as possible about oncoming vehicles, but remember that thick fog can deaden sound and make judging speed even more difficult.
6. A combination of fog and darkness can make it extremely difficult to see. Keep an eye out for vulnerable road users including pedestrians and cyclists, particularly on side roads and other areas of poor visibility.
Mark said: "If you experience a breakdown when visibility is poor and you're on the hard-shoulder or a side road, make sure you and your car are always as obvious as possible to other road users. Keep the dipped headlights switched on and wear a high-visibility jacket to help other vehicles spot you while you wait for help.
If weather conditions are extremely bad simply avoid starting your journey at all.
Correct Lights – All Circumstances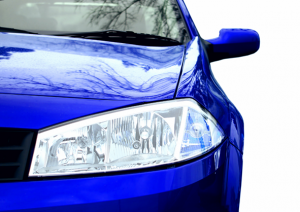 1. Lots of cars now have dashboard warning lights to let you know of a bulb failure, however, you should still check your lights manually on a regular basis. If any bulbs need replacing, change them beforehand to reduce the risk of any road incidents taking place.
2. Use your full beam lights only when you're driving on an unlit road and where there is no vehicle in sight ahead of you. However, remember to switch back to your dipped headlights to avoid dazzling other road users, including pedestrians and cyclists.
3. Dipped headlights can be used during any time of the day and should be switched on in poor weather conditions. Don't rely on daytime running lights as the rear lights will not switch on with them – they are not sufficient in reduced visibility conditions.
4. If you cannot see beyond 100 metres switch on your fog lights. It's illegal to drive with fog lights on in clear visibility so don't forget to turn them off.
5. Hazard warning lights may be used when your vehicle is stationary to warn that it is temporarily obstructing traffic. However, don't use them while you're driving or being towed unless you are on a motorway or unrestricted dual carriageway and you need to warn drivers behind you of a hazard.
It is so important to make sure you can see and be seen at all times, so keep all lights working correctly and use them when you need to.
Care Driving in Ice and Snow
1. Make sure you have cleared your windows and side mirrors before starting your journey and use the heater settings to remove mist and condensation. Avoid using hot water to pour over your windscreen as it's more than likely that it will freeze up again. Never apply heat to a door lock as most modern locks now have plastic components.
2. Keep an eye on your tyres. The legal minimum tread depth should be at 1.6mm – but for safe travel you should not let the depth go below 3mm. Whatever you do, avoid travelling with worn tyres at all costs as this will increase the likelihood of your car skidding. If you can afford them, winter tyres do offer a real grip advantage.
3. If you're driving a manual vehicle, avoid using high revs and set off gently in second gear. This will improve control and reduce the risk of wheel spin. If you're driving an automatic vehicle, select the 'winter' mode, (if there is one), which will automatically lock out first gear and reduce the risk of wheel spin – if unsure, refer to your handbook for more advice.
4. If your car loses grip you should take your foot off the accelerator and point the front wheels in the direction you want them to go. All steering and braking inputs must be as gentle as possible in icy conditions. Front-wheel-drive vehicles are generally better in icy conditions, but if your car is a rear-wheel-drive always take it extra slow and steady when changing direction.
5. Increase the distance between you and the vehicle in front, especially in slippery conditions. The same applies for when you're approaching a junction or a sharp bend – drive at a steady speed that allows you to stop well within the available distance.
Even when frost thaws, ice will stay around areas that are often shaded or near bridges that are exposed to wind-chill. Consider how you drive through these micro-climates and be prepared to slow down if you need to. If road conditions are too slippery, simply avoid starting your journey."
The full IAM Driving Recommendations and Tips can be found here: